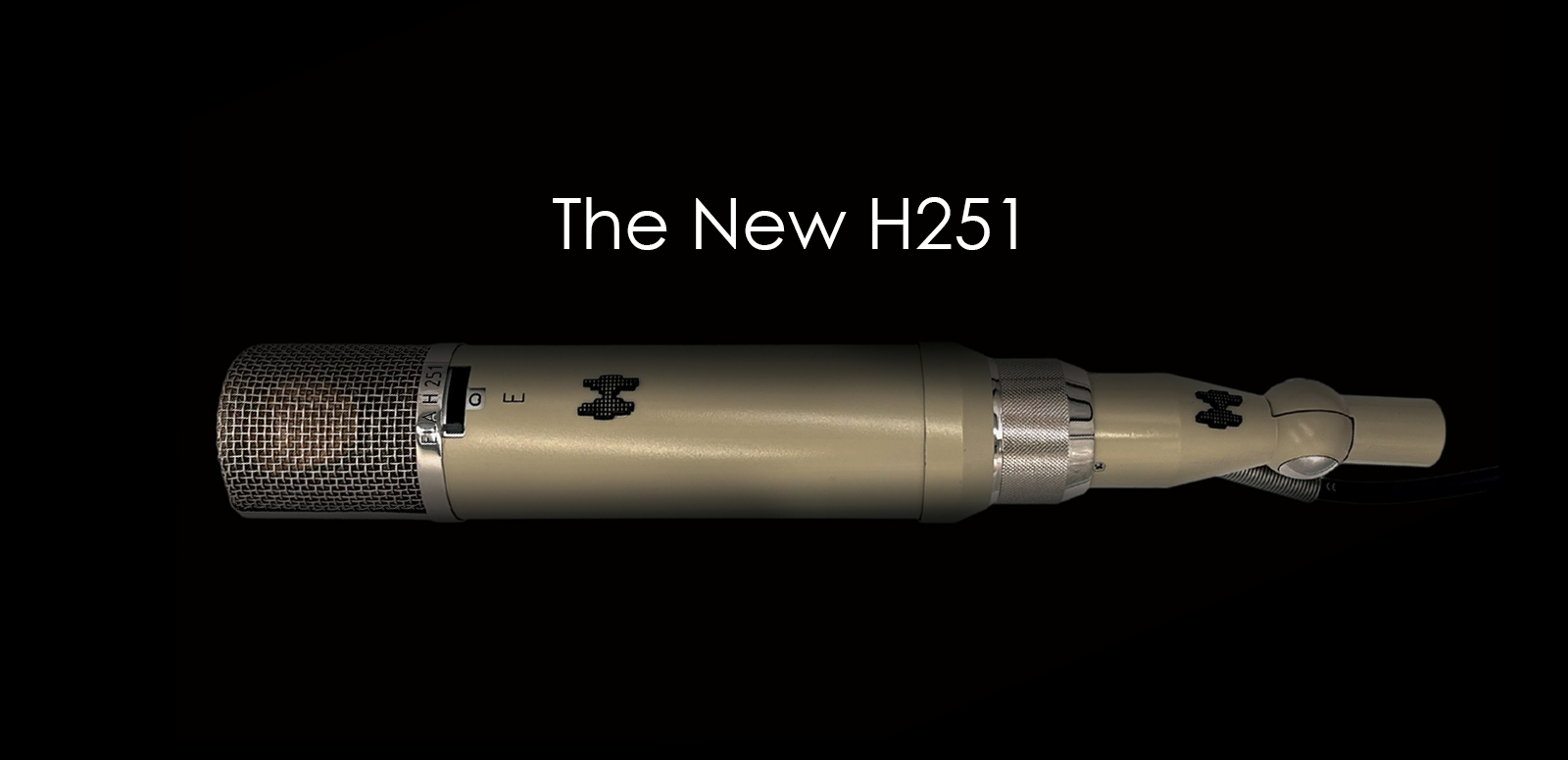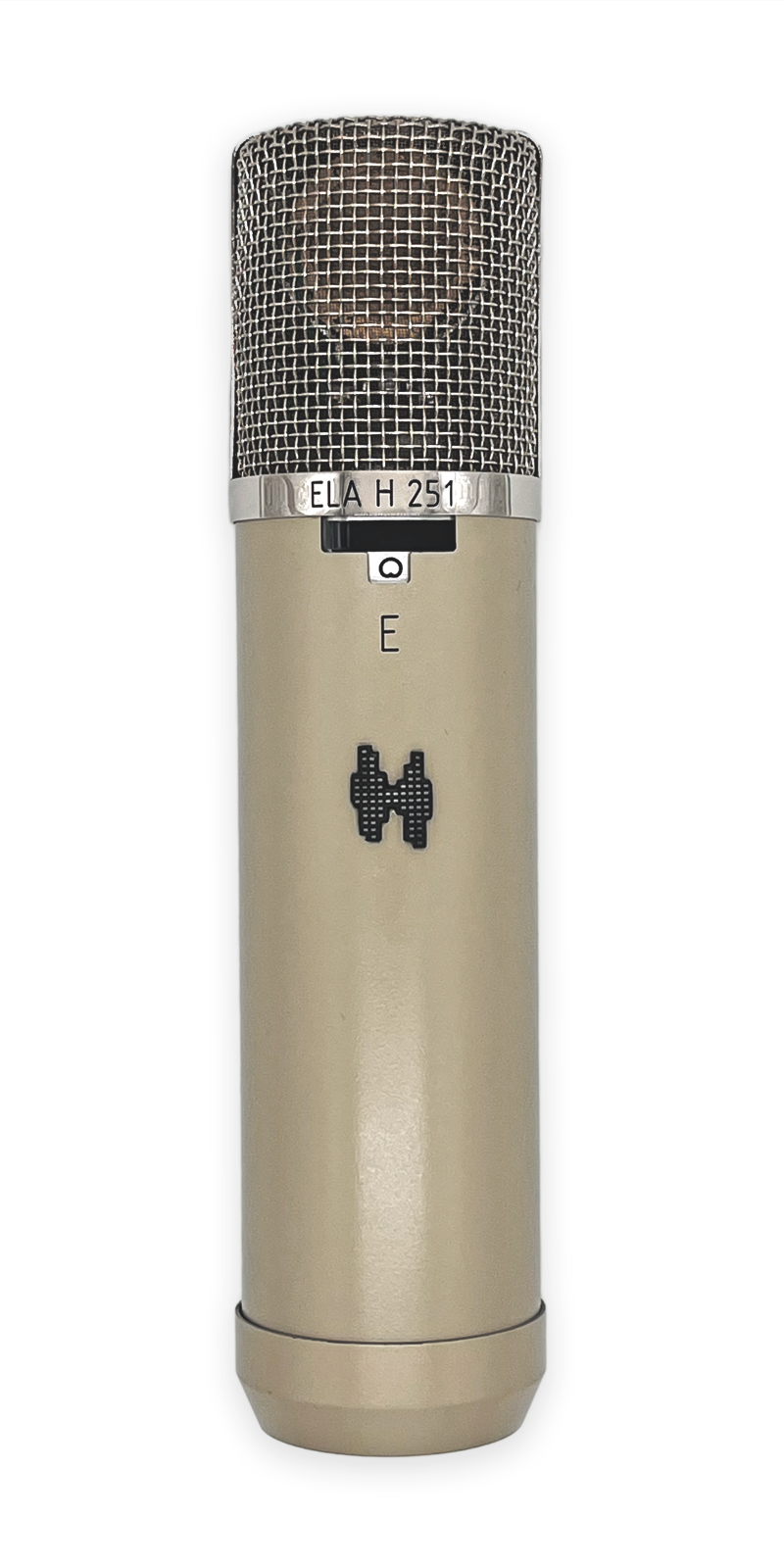 The Heiserman H251 is the newest model in the lineup. Great care was taken in every aspect of the engineering of this new historical recreation. Equipped with the incredible Generation-4 Heiserman Hk12 capsule, made with the same brass and acrylic chambered backplates and rich 6µm gold sputtered DuPont Mylar®. The Hk12 capsule as well as all the hardware for this unit is machined by hand in North Carolina by two master machinists. Inside the unit, all the detail of the original 251 is recreated. From the amazing new production T14/1 transformer (engineered from a pristine vintage unit from 1961) to the acrylic circuit board and the full acrylic head assembly containing the original rotational pattern switch and full Ck12 saddle with felts and foam cushioning. Circuit components consist of Vishay and Takman Rex resistors, NOS polystyrene and PIO capacitors and the true to original design wet Tantalum output capacitor. Rounding out the microphone is an automotive grade painted finish using the original Siemens Grey color. All Heiserman H251 microphone systems ship with a custom bulletproof power supply with world switching, a 7.5 meter Sommer tube mic cable with custom 251 style connector and a rugged flight case. This "E" version of the mic uses a 6072 vacuum tube and the H251 comes with TAD Premium Highgrade unit installed. Each Heiserman H251 has a 3 year limited warranty.
Specs:
LENGTH | 216mm
DIAMETER | 50mm
POLAR PATTERN | Cardioid, Omni, Figure-8
Capsule | Generation 4 Hk12 Brass and Acrylic Chambered
Tube | 6072 TAD Highgrade
Transformer | T14/1
Sensitivity | 17mV/Pa ± 1dB
THD @ 1Khz @ 1Pa | <0.3%
IMPEDANCE | 200 ohms / 50 Ohms (switchable via jumper links)
FREQUENCY RANGE | 20 Hz - 20 kHz
MAX. SPL | 130 dB
Self Noise | 10dBA
*You must obtain a Return Merchandise Authorization (RMA) number and show proof of return shipment by providing a tracking number before the 14-day period expires. A 10% re-stocking fee will apply. You are solely responsible for all return shipping costs. Please email support@heisermanaudio.com to obtain your RMA.